What it means to be a partner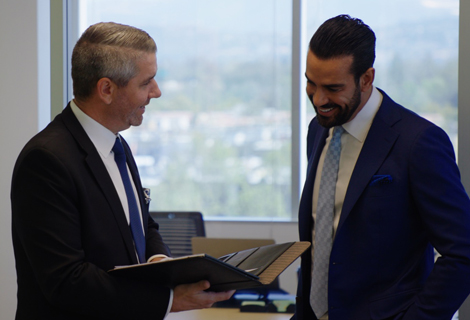 Founded by a group of entrepreneurs in 2007, we pride ourselves in being the only business bank headquartered in South Orange County. We understand that business owners don't want a bank, they want a banker — a trusted advisor who can be an extension of their business and the partner they need. This is why we're Partners Bank of California.

Our mission
We will work together, combining our passion, knowledge, experience and expertise to deliver superior banking services that business leaders want. We will operate safely and profitably, emphasizing strong client relationships, shareholder value and a high level of service to the community.
Our vision
We succeed when our employees, clients and shareholders succeed. It begins with building and nurturing long-term relationships. We are committed to the promise of partnering with every client. We offer clients and shareholders direct access to decision makers, and will always strive to deliver the finest personalized service attainable in the industry.