Lending Solutions
When it comes to the lending side of your business, we're not just your bank, we're a partner. We offer a wide array of commercial lending solutions established to meet your business needs and goals.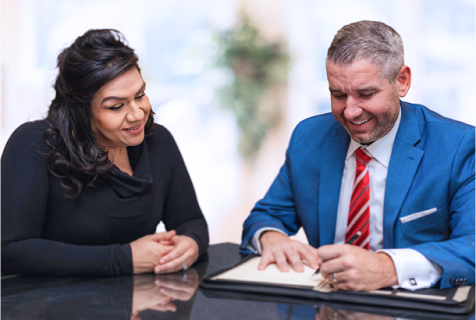 Lending solutions for your business
Business Lines of Credit
A business line of credit can provide short-term cash if your business experiences seasonal or cyclical cash needs – or investment opportunities arise. With flexible terms and variable rates, a commercial line of credit may be the perfect solution for your business's growing needs.
Improve cash flow during seasonal business changes
Cover your business against unexpected expenses
Allows you to pay only for what you use
Business Loans
Business loans can provide funds to finance business assets, growth, and assist in working capital. Partners Bank loans always include professional guidance, competitive rates and terms.
Partner Buy-In Loans
Land Purchase (Los Angeles and Orange Counties)
Business Acquisition Financing
Commercial Real Estate Loans
Stay ahead of the competition by getting into the location that's a perfect fit for your business. Whether your interest is to purchase, invest in or refinance commercial property, our experienced lending team will deliver a customized financing solution that fits your needs.
Owner-Occupied Real Estate
Investor-Owned Real Estate
Multifamily Real Estate
Partner-Buy In Loans
Special Use
SBA & State Guaranteed Loans
Partners Bank helps small businesses think big. As a Preferred Lender (PLP) with the Small Business Administration (SBA), our clients can take advantage of an efficient approval process. That means small businesses can gain the resources they need for growth and expansion much quicker. Government guaranteed loans are often an ideal solution for small businesses where conventional business lending may not be a good fit.
General Small Business Loans: 7(a)
Real Estate and Equipment Loans: CDC/504 and 7(a)
CapLine Loans for Working Capital
Small Business Acquisition Loans
Learn more about SBA & State Guaranteed Loans.
LEARN MORE
Business Credit Card
Through our credit card partner, manage business purchasing power and expenses efficiently with Mastercard® Business credit card from Partners Bank of California. Get flexible rewards, multiple billing options, and exceptional benefits and features.
Mobile Receipt Management
Free mobile receipt management for business card holders
Identity Theft Protection
Be protected with ID Theft Resolution Services including online identity monitoring, resolution services, credit bureau monitoring, and more.
Preferred Points Rewards
One point for each dollar spent, up to 10,000 points per month. Redeem anytime for a wide variety of options, including cash back, travel, merchandise, retail gift cards, and more.
Mobile Payments
Use your compatible smartphone device to shop and check out wherever mobile payment logos are displayed.
Amortization Calculator
Try Partners Bank of California's Mortgage Payment Calculator to get an idea of your approximate mortgage payments.
Calculate a Commercial Real Estate Loan now.
Calculate